Avoiding pipe bursts before they happen
10/13/2021 (Permalink)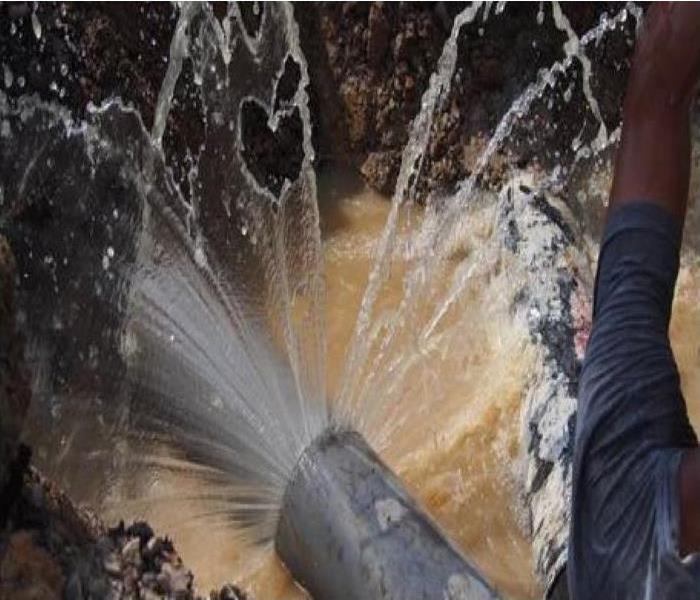 Pipe bursts are some of the most common causes of water damage. Small changes can prevent a buildup of damage to your pipes over the years. Here are some tips to keep your pipes from getting damaged and to protect your home from water damage.
Consider a water softening system. Hard water can cause significant damage to your pipes over time. Early signs of hard water in your home is if your coffee maker has clogs and gives out earlier than expected. This is due to a high mineral content in the water. A water softening system will lower the hardness in the water and reduce the amount of minerals that can adhere to your pipes.
Install a pressure regulator. A pressure regulator will help you detect problems in your water supply before any serious damage can occur. High water pressure is one of the most common causes there is of pipe damage. Increased clogs or mineral adherence will cause the pressure to increase in your pipes and can lead to bursting. Contact your local plumber if your pressure appears to be high.
Insulate your pipes. Insulated pipes will help prevent freezing in the winter. If water freezes in your pipes, the pressure builds up and can cause a pipe burst.
If a pipe burst does occur, SERVPRO of Wilmington / Lomita / S. Harbor City is here to help! We will help clean up your water damage of any size.