Is it Possible to Remain on Premises Following a Fire?
2/3/2021 (Permalink)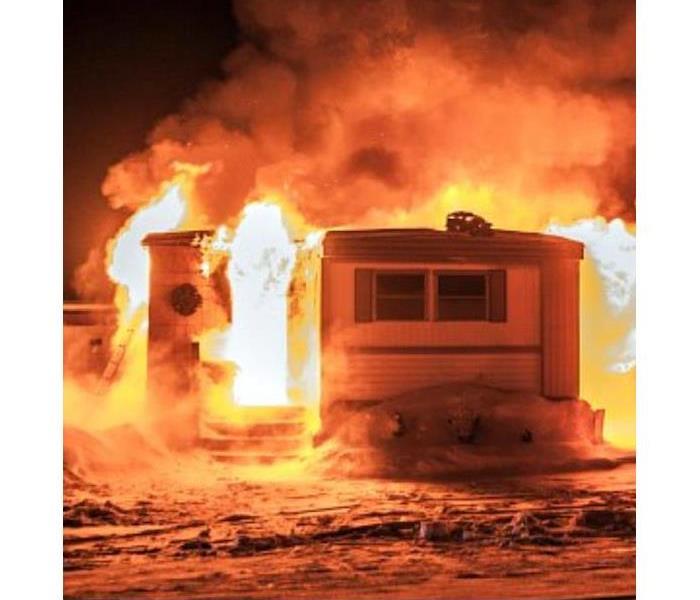 SERVPRO protects its technicians from biohazardous airborne smoke particles in Los Angeles area homes
SERVPRO Assesses Los Angeles Area Fire Damage for Safe Living Conditions
After enduring a fire in your Los Angeles home, you may not wish to leave, especially if you feel your property is vulnerable due to the extensive damage. However, it is vital to prioritize your safety, ensuring your home is safe before deciding to return permanently. Often, technicians use strong deodorizers and fogging techniques that require residents to vacate the property. They also may need to turn off your power for safety purposes. Our goal is to quickly and effectively restore your home to preloss conditions so that you may return.
Why are Slip and Falls a Hazard After a Fire?
Firefighters Often Use Water to Extinguish a Fire
Surprisingly, one of the major factors impeding fire restoration of your Los Angeles home is water usage during firefighting efforts. Excessive moisture on top of fire damage makes the cleanup and restoration tasks even more challenging. Our trained SERVPRO technicians employ OSHA required Ground Fault Circuit Interrupters (GFCI), which shuts off power as a safety precaution if it senses too much electrical current in a wet environment.
What are Some of the Most Common Safety Hazards After A Fire?
Electrical Hazards: If the electricity is still running, it is essential to inspect for damaged wiring. It may be necessary to terminate power from the fuse box to ensure safety.
Structural Hazards: Fire can cause loose building materials and other debris to fall. Technicians wear hardhats as personal protective equipment (PPE).
Slip, Trip, and Fall: Excess water may cause slipping, while debris, electrical cords, and poor visibility can cause a fall.
For 24/7 assistance after a fire, contact SERVPRO of Wilmington/ Lomita/ S. Harbor City at (424) 263-9065. We make it, "Like it never even happened."